WHY Adolescent Health Campaign
Kansas Department of Health and Environment (KDHE) invites you to partner with us as we prepare to launch a statewide marketing campaign focused on adolescent health.

The Whole Healthy You (WHY) campaign has been intentionally created with the active participation and partnership of Kansas youth. The campaign's goal is to capture the attention of adolescents and young adults and direct them to our new Youth Health Guide, an interactive PDF with trustworthy information and resources. The topics in the guide were chosen based on feedback from over 180 adolescents focus group participants across Kansas. Topics covered in the guide include: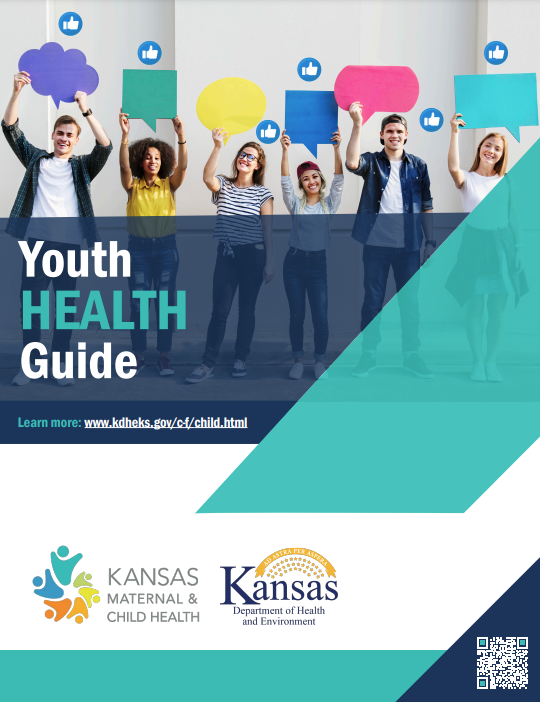 Stress
Healthy Relationships
Helping a Friend
Mental Health
Substance Use
Suicide Prevention
Social Media
Exercise and Healthy Eating
Well Visits
The WHY campaign will launch on April 5th and KDHE will provide digital marketing materials (html images, logos, sample social media posts, short videos, etc.) in addition to the online Youth Health Guide. We are looking for partners that will help promote the campaign and utilize the guide in school and community settings.

If you are interested in being a KDHE partner and utilizing the WHY campaign and Youth Health Guide please complete this form. The feedback you provide through this form will help us gauge interest, capacity and next steps. As a formal partner you will also be asked to complete a brief evaluation at the end of the school year to determine the impact of the WHY marketing campaign.

Interest forms will be accepted until 5:00 p.m. on Monday, February 22th. For questions, please contact Elisa Nehrbass, Child and Adolescent Health Consultant, at elisa.b.nehrbass@ks.gov.