Kansas Connecting Communities
Consultant Team
KCC Clinical Consultants: Case Consultations, Psychiatric Assessment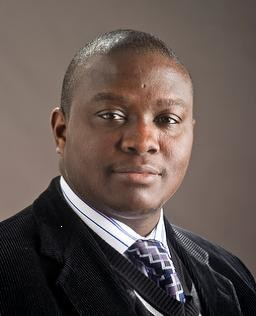 Dr. Sosunmolu Shoyinka, MD, MBA
With over 10 years working with vulnerable populations in multiple settings, Dr. Sosunmolu Shoyinka serves as a psychiatric consultant to clinicians through the Provider Consultation Line for Perinatal Behavioral Health. Dr Shoyinka's clinical experience includes telemedicine, academic medicine, private and state hospitals, forensics, corrections, primary care, federally qualified health centers, health homes, community mental health and managed care.

He is board-certified in general adult psychiatry, community and public psychiatry, and addiction medicine. Dr. Shoyinka completed fellowships in psychosomatic medicine and public psychiatry at Yale and Columbia Universities, respectively. He completed a fellowship in psychoanalytic psychotherapy at NYU, and holds an MBA from the Kelley School of Business. Recognizing that in some geographic areas, there are few options available for underserved populations who need a psychiatrist, Dr. Shoyinka founded Centia Health LLC in 2018 to deliver evidence-based mental health and addiction treatment via telepsychiatry to individuals, regardless of location. Centia Health currently provides behavioral health treatment in several states.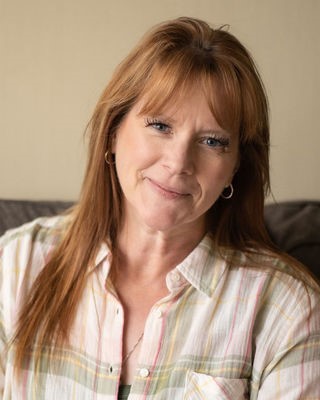 Laveta Jarrett, Psychiatric Nurse Practitioner, APRN, MSN, FNP-BC
Laveta Jarret is a board-certified psychiatric nurse practitioner with over 10 years of expertise in mood disorders (depression, bipolar), anxiety, PTSD, personality disorders, cultural stressors, and clients in crisis. She also specializes in helping with medication management for those struggling with substance use. In addition to medication evaluation, Laveta seeks to understand her patients from a holistic perspective by evaluating the biological, psychological, and social factors that contribute to their emotional concerns. As of March 2021, Laveta also supports clinical case consultations and psychiatric assessments with the Provider consultation Line for Perinatal Behavioral Health.
Program Implementation Consultations: Screening, Referral, and Treatment Best Practices
Melissa Hoffman, DNP, APRN, PMHNP-BC
Dr. Hoffman has dedicated the last 20 years to promoting maternal child health and wellness. Melissa is a former labor and delivery nurse, childbirth educator, breastfeeding educator, and community education specialist. She earned a Doctor of Nursing Practice from the University of Kansas and currently works as a Psychiatric Mental Health Nurse Practitioner. Melissa specializes in reproductive mental health and also facilitates a weekly perinatal mental health support group. She is the founder of Build Your Village and President of Postpartum Support International of Kansas. Both organizations are dedicated to strengthening awareness, education, and services for women and families coping with perinatal mood and anxiety disorders in Kansas. Melissa lives in Lawrence, Kansas with her husband and two boys.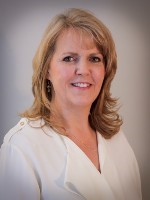 Lucinda Whitney, DNP, APRN, PMHNP-BC
Dr. Whitney has been a psychiatric mental health nurse for 33 years and in advanced practice for sixteen years. She has practiced across the continuum of care including outpatient, residential, and acute psychiatric care. She has seven years of experience in providing telehealth services to rural Kansas communities. Lucinda provides psychotherapy and medication management for patients across the life span with an emphasis on children and parents. She has additional training in the assessment, diagnosis, and treatment of perinatal mood and anxiety disorders.

Lucinda is a Clinical Assistant Professor and PMHNP Program Coordinator at the University of Kansas School of Nursing. She has published on mental wellness, psychiatric disorders affecting children and adolescents, and treating traumatized adolescents. She is a member of Postpartum Support International of Kansas and serves on the board of the Kansas Psychiatric Nurses Association.
KCC Resource and Referral Specialist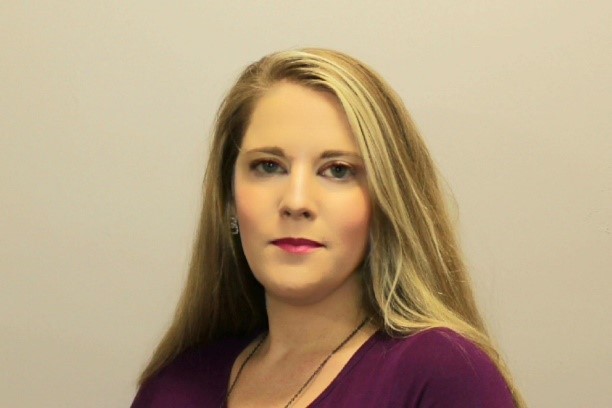 Jennifer Tozier, LMSW, LMAC
Jennifer Tozier serves as the KCC Resource and Referral Specialist. She is a Licensed Master Social Worker and Licensed Master Addiction Counselor who has been a telehealth clinician at CKF Addiction Treatment for the last 2 years. Her prior work experience includes working in inpatient and outpatient addiction treatment settings. Jennifer has assisted CKF Addiction Treatment in the expansion of telehealth services by being the lead telehealth clinician in projects to include the Opioid Use Disorder Grant serving 65 Kansas counties, Kansas Connecting Communities to serve pregnant and postpartum women, and primary care clinic integration via partnerships with Hoxie Medical Clinic and Konza Prairie Community Health Center. Jennifer has been awarded an excellence in service award and has a passion for helping vulnerable populations live their happiest and healthiest life.