August is National Breastfeeding Month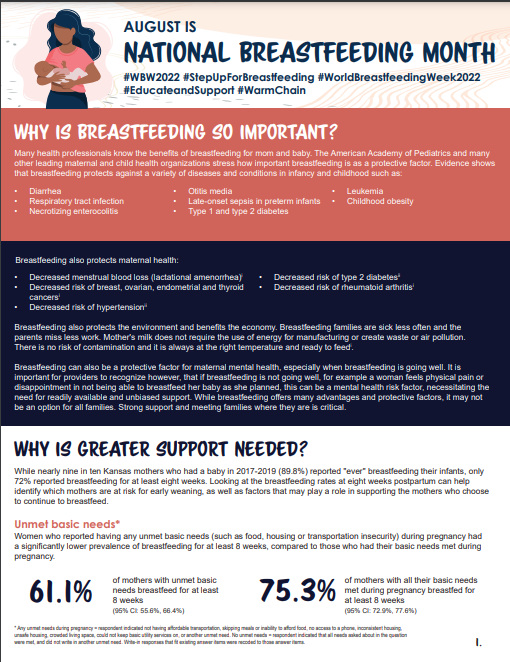 August is National Breastfeeding Month! It is a great opportunity for providing extra promotion of resources and support, and taking a closer look at one's agency/organization's policies and identification and addressing of disparities as they relate to breastfeeding.

Included in this action alert are statistics, tips for actions providers can take, provider and patient resources including access to a directory of local resources, resources specific to National Breastfeeding Month and pre-made social media posts. Below, you can download the social media graphics and copy the messages to share on your social media platforms, and find the links to all resources listed in the action alert.

We hope that you find these resources helpful and will put them to good use! And please feel free to share this action alert and its resources with your community partners to help spread this messaging to a broader audience

View the full action alert PDF, share the Social Media Graphics and Messages below, and check out the list of Resources!
---
Social Media Graphics and Messages
1. Did you Know?




Caption: Even though the majority of Kansas mothers initiate breastfeeding immediately following the birth of their baby, only half are still doing so at 6 months of age, and only one-third are still breastfeeding on their baby's first birthday. Research shows that support is key to helping women achieve longer durations of breastfeeding! Becoming a Mom&reg classes, WIC breastfeeding peer counselor appointments, and La Leche League meetings are a great way for parents to establish support and get valuable information both before and after the birth of their baby.
For more information about Becoming a Mom&reg: https://www.kdheks.gov/c-f/perinatal_participating_communities.htm
For more information about La Leche League: https://www.kansaslll.org/

2. Everyone can support breastfeeding in Kansas!




Caption: Having support from friends, family, childcare providers, local businesses, and employers can make all the difference to a breastfeeding family. Whether dropping off a meal, supporting her choice to feed her baby in a public space, or providing adequate breaks and space to pump during work time, a little bit of support goes a long way towards helping families to meet their breastfeeding goals. For more ideas on how to be a great breastfeeding support, check out the CDC's "Guide to Support Breastfeeding Mothers and Babies" here: https://www.cdc.gov/breastfeeding/pdf/bf-guide-508.pdf

3. It takes a village!




Caption: Mothers who receive support during their pregnancy and after giving birth are more likely to breastfeed, and to continue breastfeeding for longer periods of time. There are many resources available to families, including in-person support groups and virtual tools to troubleshoot problems. For a list of resources in your community, as well as links to verified online support, visit the Kansas Breastfeeding Coalition's webpage located at ksbreastfeeding.org/resources/ or contact your local health department.

4. Breastfeeding your baby reduces medical costs




Caption: Breastfeeding has many benefits for the health of both mom and baby!
Breastfeeding is a protective factor and reduces the risk of SIDS
Babies who are breastfed are less likely to develop infections and illnesses including diarrhea, ear infections, and pneumonia
Children who are breastfed for at least six months are less likely to become obese later in life
Mothers who breastfeed have a decreased risk of developing breast and ovarian cancers
Adapted from information gathered at https://www.hhs.gov/surgeongeneral/reports-and-publications/breastfeeding/factsheet/index.html
5. Why do mothers stop breastfeeding?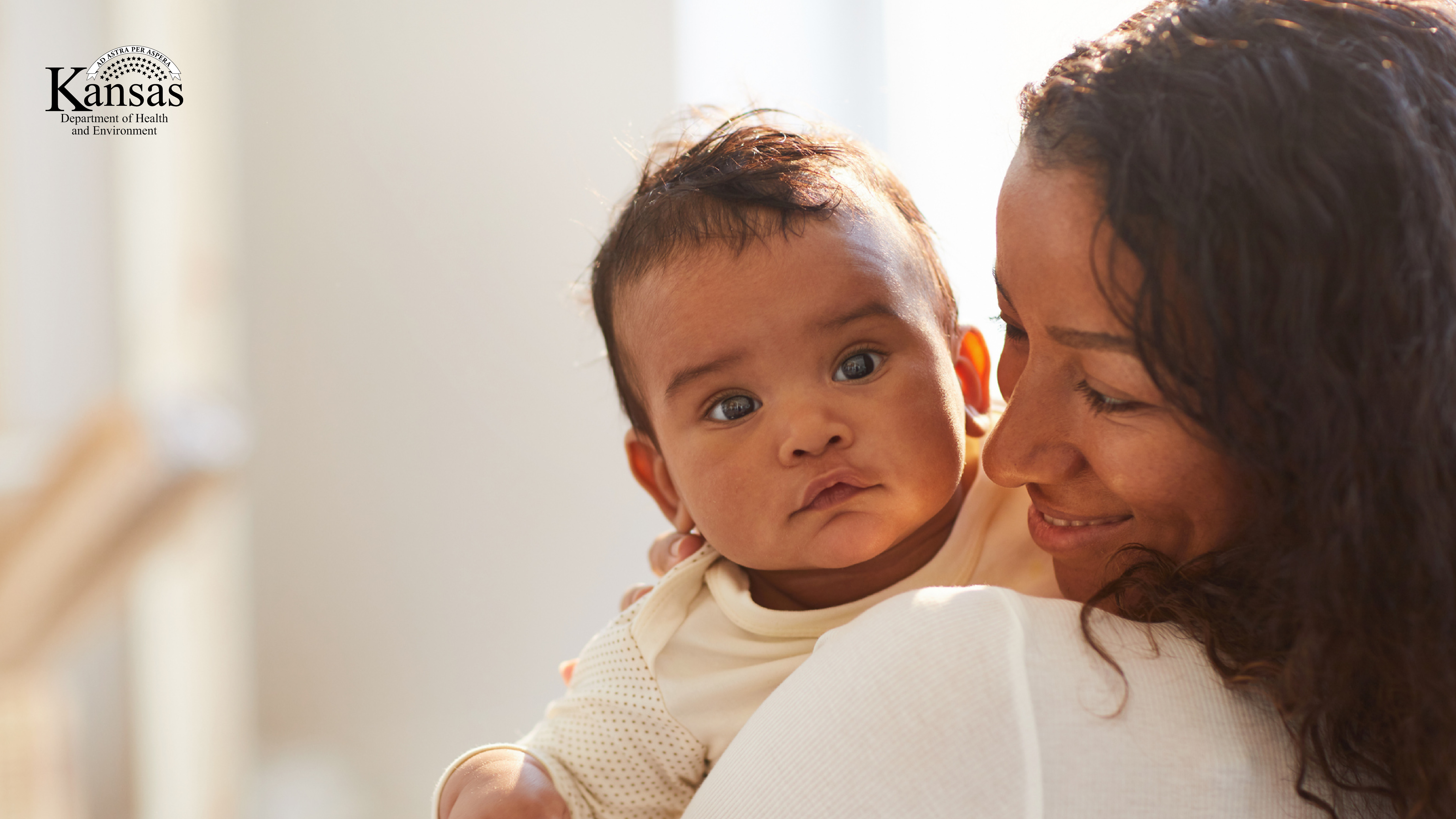 Caption: According to the CDC, 60% of mothers stop breastfeeding earlier than they planned. There are many factors that go into a mother's decision to stop breastfeeding her baby, including:
Worry about baby getting enough milk
Lack of support from family or friends
Unsupportive workplace or child care
Embarrassment feeding in public
Lack of knowledgeable health care providers
Community support matters! For information about resources available in your community, contact your local health department or visit ksbreastfeeding.org/resources/
Adapted from information found at https://www.cdc.gov/breastfeeding/resources/calltoaction.htm and https://www.cdc.gov/breastfeeding/data/facts.html
6. Representation matters!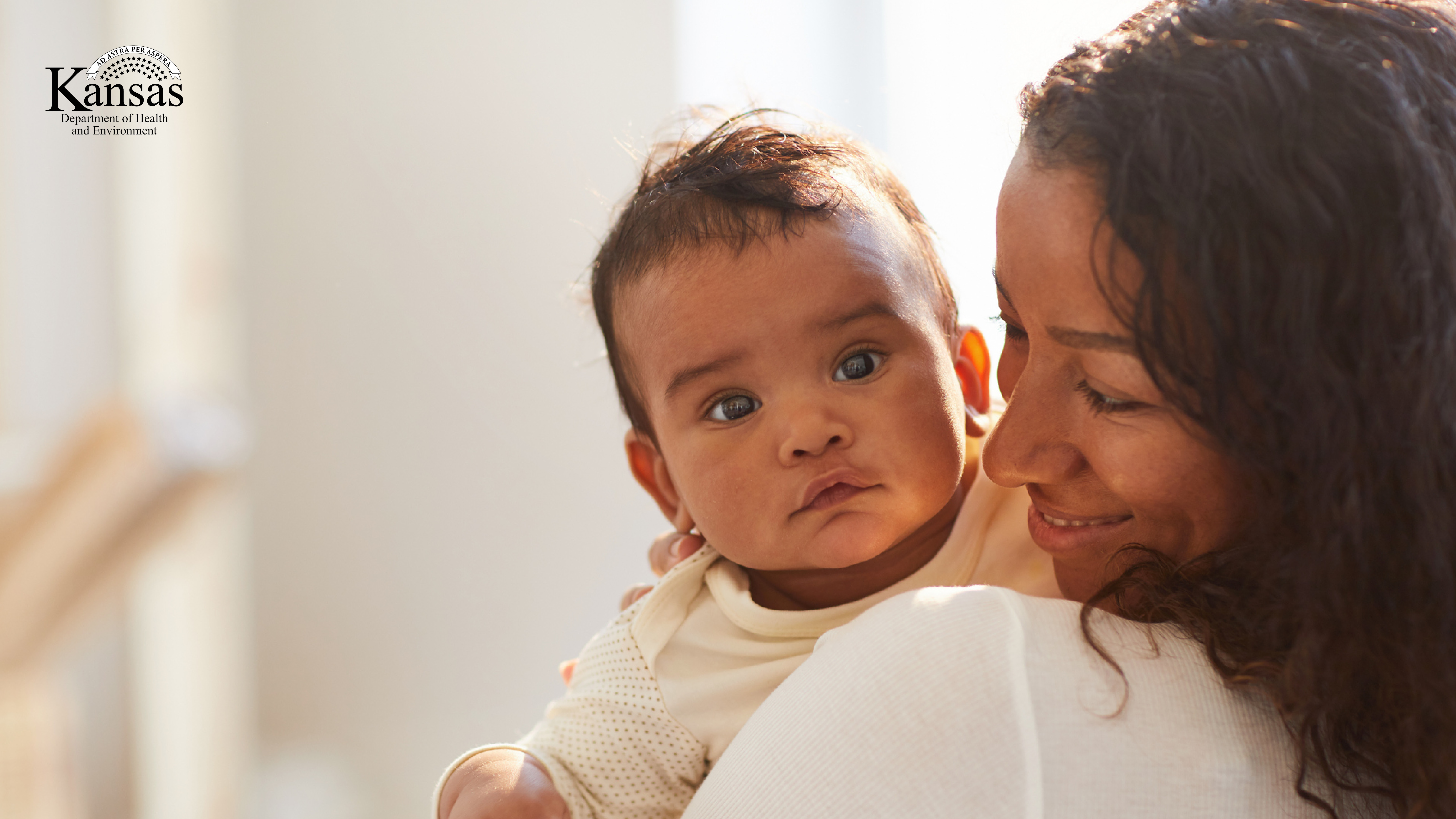 Caption: Unequal access to supportive breastfeeding policies and environments have created persistent racial and ethnic disparities in breastfeeding initiation and duration. Identifying and supporting underrepresented communities is key to ensuring equal access to resources and helping every family that chooses breastfeeding to reach their goals.
Adapted from information found at http://www.usbreastfeeding.org/p/cm/ld/fid=909
---
Resources